The Copperfield and Mahogany Community Halls are available to renters for all sorts of events such as birthday parties, anniversaries, small weddings, baby & bridal showers, etc. The following general information will be useful in deciding if this is the place to host your event!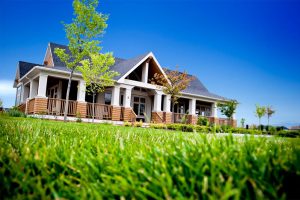 COPPERFIELD RENTAL INFORMATION
CMCA Members
Main Floor: $40.00 per hour + GST
Basement*: $45.00 per hour + GST
Non-CMCA Members
Main Floor: $65.00 per hour + GST
Basement*: $70.00 per hour + GST
*Please Note: The Basement does not have tables or chairs for use. This space is best suited for fitness classes or similar activities.
To learn more, please visit the community centre at 6 Copperstone Way SE, Calgary, AB T2Z 0E7 Monday/Wednesday 12:00-3:00pm or Tuesday/Thursday 6:00-9:00pm, or call (403) 532-8864.
The rental must be paid in full prior to receiving the key to the facility. To purchase your CMCA membership and save on your rental, click here.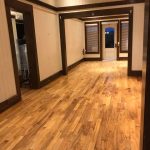 GENERAL INFORMATION
Booking Deposit: A booking deposit of half the total rental amount is required to make the booking firm and this is non-refundable. The deposit amount will be applied to your total rental amount. If you (the renter) cancel within less than 14 days of your booking date, only any additional payment you made, other than your deposit will be refunded. Payment: Payable by debit, credit, cheque or cash. Security/Damage Deposit: A security/damage deposit cheque of $250 is required prior to your event. The full amount will be refunded within 14 days after your event, provided there is no damage to the facility and its contents and no contents are missing, as assessed after your event. If the renter fails to return the key, a $50 key replacement fee will be deducted from the security/damage deposit. Keys: CMCA will loan the renter one key to the main floor front door or to the basement. A security code will be provided to the renter to disarm and alarm the security system for the date of the rental. Instruction will be given to the renter along with the key. It is the responsibility of you (the renter) to pick up and return keys to CMCA's Administrator. Liquor License: If liquor will be present, you (the renter) must obtain and display a liquor license. Clean Up: The facility will be provided to you clean, and CMCA requires you (the renter) to leave it equally clean, a checklist will be provided to you to follow. Garbage Removal: CMCA does not have garbage pickup, so you (the renter) will need to remove all your own garbage and recycling from the premises for disposal at your home. Maximum Occupancy: Occupancy permit maximum is 55 for Main Floor and 50 for the Basement. Table and Chairs: Main floor has 6' long tables and folding chairs and the Basement has 6' long tables and folding chairs available for renters use. CMCA doesn't set up or take down. Television & Sound System: Main floor has a flat screen TV, Blueray/DVD player, IPod plug in, and has ceiling mounted speakers and volume controls throughout. Basement has IPod and MP3 plug in and ceiling mounted speakers. Kitchen Equipment: Main floor kitchen is equipped with a fridge, microwave, dishwasher and the Basement has fridge, stove, microwave, dishwasher – stove for reheating only, cooking is not permitted in the facility. Barrier Free: Main floor is barrier free with a ramp and automatic door opener, with washrooms barrier free. The CMCA reserves the right to change and update this information at its own discretion. To inquire about renting, please contact us.
MAHOGANY RENTAL INFORMATION
To find out more information about bookings at the Mahogany Beach Club, please visit their website at http://mahoganyhoa.com/main/indoor-bookings/